SEO Rockstars 2022 – Dallas, TX
SEO Rockstars is a search engine marketing seminar located in Dallas, TX and is a top marketing conference that provides tips, tricks, and resources for improving your website's SEO. A business can increase its Google SERP rankings and beat competitors while increasing site visitor conversion and avoiding PPC costs. Rockstars for SEO was founded by SEO expert with a love for Google analytics, Dori Friend, and has been running for 12 years with experienced speakers that deliver extensive research and Internet marketing advice for top Google ranking. The Google algorithm involves the analysis of backlinks, keywords, CTR, and mobile traffic to return the best business as the #1 search result. Rich media and paid placement can create website traffic but a search snippet listing is clicked on by most potential customers.  Featured seminar speakers share local marketing and voice search techniques to boost companies trying to acquire new customers.
Experience in advertising is what can increase a website's domain ranking with increases in YouTube for video searches. Services delivered by SEO Rockstars often include social media marketing [Instagram ad placement, targeted Facebook posts, LinkedIn business branding, Reddit mentions, or Pinterest images] and presentations by marketing industry professionals.
Internet and Web Safety Solutions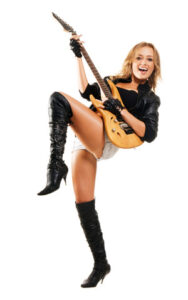 SEO Rockstars offers their customers a money-back guarantee if they are not satisfied with their services. The SEO Rockstars conference also has safety precautions to protect its guests against Covid-19, the flu, and other pandemics. As a safe place for SEO professionals to meet and discuss important web safety and privacy issues facing the Internet, information about ADA compliance and customer satisfaction is discussed heavily.
 What Is A SEO Rockstar?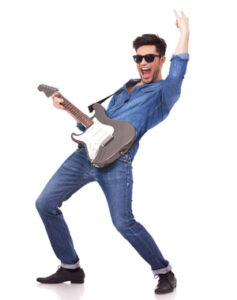 A "SEO Rockstar" is simply an SEO expert with skills in search engine optimization that extend far beyond the traditional marketers in their field. 'Rockstar" is a phrase typically used to describe a famous musician who has skills either playing an instrument or singling that attract a large audience or amount of followers. SEO, or search engine marketing, is the process of optimizing a website for Google search with the goal of earning higher web traffic levels and improving the visibility of the site. When the words "SEO" and "Rockstar" are combined together they equal an Internet marketing expert who can present ideas to a group of business owners or webmasters who are looking to increase website traffic, leads, and online conversions.
When looking at data from leading SEO industry publications, it is clear to see why SEO Rockstars is an important conference for small and large businesses to attend:
"SEO is used by 72% of online marketers as a primary or secondary marketing channel". [source: Hubspot.com 2022]
"Search Engine Optimization generates an estimated ROI of 122%". [source: BrightEdge Dec 19, 2021]
4″4% of companies say that SEO has the biggest impact on their lead generation efforts". [source: Hubspot.com (possibly false data) Jan, 22, 2022]
"93% of online experiences begin with a search engine".  [source: Search Engine Land 2018]
"75% of users never scroll past the first page of search results". [source: BrightEdge Feb, 23, 2022]
How does a marketer become an SEO rockstar?
This is a difficult question to answer, as there is no one specific path to becoming an SEO rockstar. However, there are a few things that all successful SEO professionals have in common. Firstly, they have a deep understanding of how search engines work and what factors influence a website's ranking within the search results. Secondly, they are constantly keeping up to date with the latest changes and updates to the algorithms used by major search engines, and are able to adapt their strategies accordingly.
How does an SEO Rockstar maintain their title?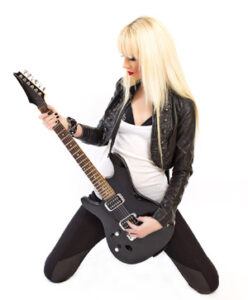 There are a number of ways that companies maintain their ranking. Some companies invest heavily in research and development in order to create new and innovative products that will appeal to consumers. Other companies focus on marketing and advertising to ensure that their products are visible to consumers and that they are able to create a brand that consumers will trust and remember. Additionally, many companies focus on customer service and ensuring that their customers are satisfied with their products and services.
How do they keep up with the latest marketing trends?
There is no one answer to this question as different people have different methods of keeping up with the latest trends. Some people may read fashion magazines or blogs, while others may watch fashion shows or follow certain style icons on social media. Some people may also simply keep an eye on what is popular in their own social circles and try to stay up-to-date that way.
How does A Rockstar measure online success?
Success can be measured in a variety of ways, depending on what factors are most important to the individual or organization in question. Some common ways of measuring success include financial indicators such as profitability, revenue growth, or market share; operational indicators such as productivity, efficiency, or customer satisfaction; or social or environmental indicators such as employee engagement, community impact, or sustainability.
Who are some well-known SEO rockstars?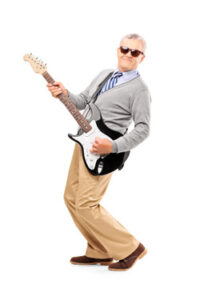 The top SEO rockstars include names like: 1. Rand Fishkin 2. Neil Patel 3. Matt Cutts 4. Danny Sullivan 5. Barry Schwartz 6. Jennifer Slegg 7. Aaron Wall 8. Lisa Barone 9. John Rampton 10. Aleyda Solis. Most of these SEO professionals have made a name for themselves by delivering quality SEO services to customers and clients across the world. Many are published authors with large numbers of social media followers.
Who are the top 2 prominent SEO rockstars?
The two most well-known SEO rockstars include Neil Patel, the co-founder of Crazy Egg and KISSmetrics. He is also a columnist for Entrepreneur Magazine, Forbes, and Search Engine Journal. Rand Fishkin is the co-founder and former CEO of Moz. He is also a co-author of The Art of SEO and is currently the CEO of SparkToro, a consumer web data research software company.
What is SEO?
Dictionary.com defines SEO as "the methods used to boost the ranking or frequency of a website in results returned by a search engine, in an effort to maximize user traffic to the site". 
What is a rockstar?
A rockstar (noun) is a "rock-'n'-roll star or celebrity or a star or celebrity in any field or profession, or anyone who is highly admired." 

What is the difference between SEO and a rockstar?
SEO Rockstars Provides SEO Services For Internet marketing to boost online success.
SEO Services Portfolio
Customers can rest assured that products and services delivered by the SEO Rockstars organization provide detailed information for reaching a target audience and for analyzing data to boost company growth.  SEO Rockstars offers plans and options for SEO Training at a low price to increase website performance and support customer needs.
Search Engine Optimization
Organic SEO
Incoming Natural Links
Internal Linking Structure
Keyword Research
Local Marketing Strategies
Search Engine Optimization
SEO Tips and Techniques
SEO Training
Search Engine Optimization Consulting